There are times in life when the stars align, an opportunity arises, and a need is met. John and I have known each other since the mid-seventies, and when he heard through a mutual friend that I was looking for a new position, we connected. When he laid out his vision for the reemergence of the Barclay Agency, I saw it as a challenge and a great opportunity. And, as they say, the rest is history.
I'm motivated by a challenge, and getting the job done. I like to see a project completed to the end and being thorough and precise in the process. I like to come up with solutions and apply them. I love to research — dig deep, and get the answers. I want things to make sense and for the circle to be completed.
A native Texan, my roots are in the Czech communities of Jarrell and Granger, but Austin has been my home for decades. My early experience in the Life and Health Insurance brokerage markets shifted to Property and Casualty and Surety bonds, and there I found my niche.
I have two beautiful, strong, accomplished daughters, two outstanding sons-in-law, and two delightful granddaughters, all of whom give joy and purpose to my life. I am an avid rower, having competed on the Texas Rowing Center championship crew teams since 2005, am a member of the Phi Beta Kappa Alumni Association of Greater Austin, and belong to a writing group. As long as I have rowing gear, a good book, sunglasses, my iPhone and fresh salad fixings, and coffee in the morning, I'm good to go!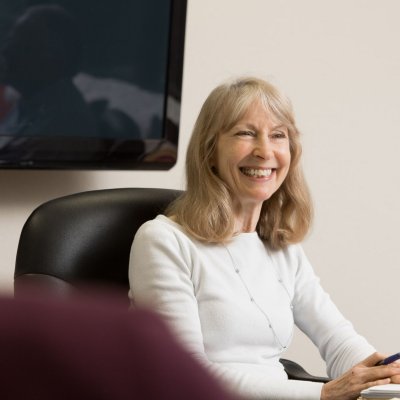 Education Details
The University of Texas, Austin, B.A.Plan II Honors Program and English & French With High Honors 1972
Professional Experience
Member, Applied Client Network
Member, Independent Insurance Agents of Texas
Community Involvement
President (2019-2021) and Past Board Member, Phi Beta Kappa Alumni Association of Greater Austin
Adopt-a-Dorm Coordinator (2002-2005), St. Stephen's Episcopal School
Awards & Recognition
Elected Junior Year to Phi Beta Kappa Alpha of Texas at the University of Texas, Austin
Advanced Masters Rower – Texas Rowing Center
2017 Club Championship – Texas Rowing Center
Masters Nationals Rowing Championship Medalist, 2011 – 2018